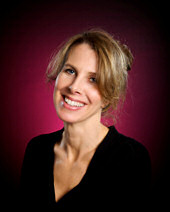 The story of how UPDOIT™ came to be

I'm Suzanne Cox, owner of UPDOIT™ , the perfect hair accessory for updos. I've had long hair all my life and growing up in the south, putting your hair up is a necessity on hot humid days. When I was in my 20's, I discovered a unique and youthful way to "do it up" that was different from any other I'd ever seen or have seen since, but I needed an accessory that would hold it securely without visible clips or handfuls of bobby pins. Now, almost 20 years later when I couldn't find the exact tool I needed to do the job, I saw no other option. I needed it and knew others would love it too, so I had it made.

My background includes a degree in fashion design with a minor in art. I have worked for a number of apparel manufacturers and love all the accoutrements of fashion, clothing and accessories. After giving birth to triplets, my never ending array of creative projects were put on hold. Now that they are older I feel blessed to have this opportunity to market this exciting and wonderful product.

I modeled the colors for UPDOIT™ after vintage buttons. They are designed to disappear into the hair, a la camouflage, and come in pale, medium and dark. The updo is easy to do and you will love the way you look and feel with the updo and UPDOIT™ together. The updo can be casual or dressy and done in less than a minute. At $9.99 it is an affordable luxury you cannot live without.

As a busy mom on the go, I sometimes dry the front of my hair and put it up damp. It is an awesome come-in-handy device for GREAT hair days. I keep one in my purse, car, travel and gym bag too.

I would love to hear from you. Please visit my contact page to send me your thoughts.


Sincerely,

Suzanne